Corinthians star Jo has opened up about his Premier League experience with Manchester City and Everton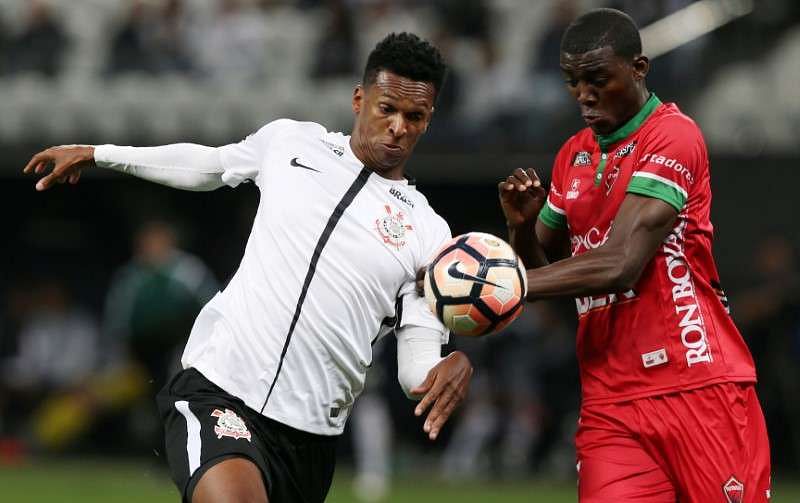 The Brazilian confessed to losing his big chance due to immaturity and lack of tenacity whilst in the English top flight.
Jo joined City for then record fee back in 2008 but he failed to impress. The player could not establish himself in the first team and has to go out on loan to The Toffees.
The 30-year-old striker while reminiscing on his days in Englandadmits he could have done more. He is currently leading the scoring charts in Brazil's top flight where Corinthians are dominating. He had netted 11 times in 19 games and does not seem like one that is ready to back down one bit.
The player hopes his current form would earn him a recall to the high flying national team. He has been away from the team for three years but hopes he can get a closer view.
On his club career, he shared many instances where he could have done better. Like while he was at Everton on loan, he was injured so he asked to move back to Brazil for treatment but he did other things instead. He could not feature upon return and it infuriated the then manager David Moyes.
He was not retained after the loan deal as he performed poorly. He returned to his original employers at the Etihad before he was shipped off to Galatasaray on another loan deal. He returned to Brazil to feature at Internacional.
"I had opportunities but I wasn't focused….I thought it was just another club and just another moment in my career but it was a massive opportunity for me," the player confessed.
Jo featured in the Middle East for Al Shabab and in Chine with JS Suning before returning to join Corinthians last December. For now he can only salvage what's left.