In accordance with the club's redefined transfer policy of targeting only youth players for a long-term purpose,Manchester Unite have identified not her youth prodigy in Brazil who they want to sign and continue their mass recruitment to f exciting young talents across Europe and beyond.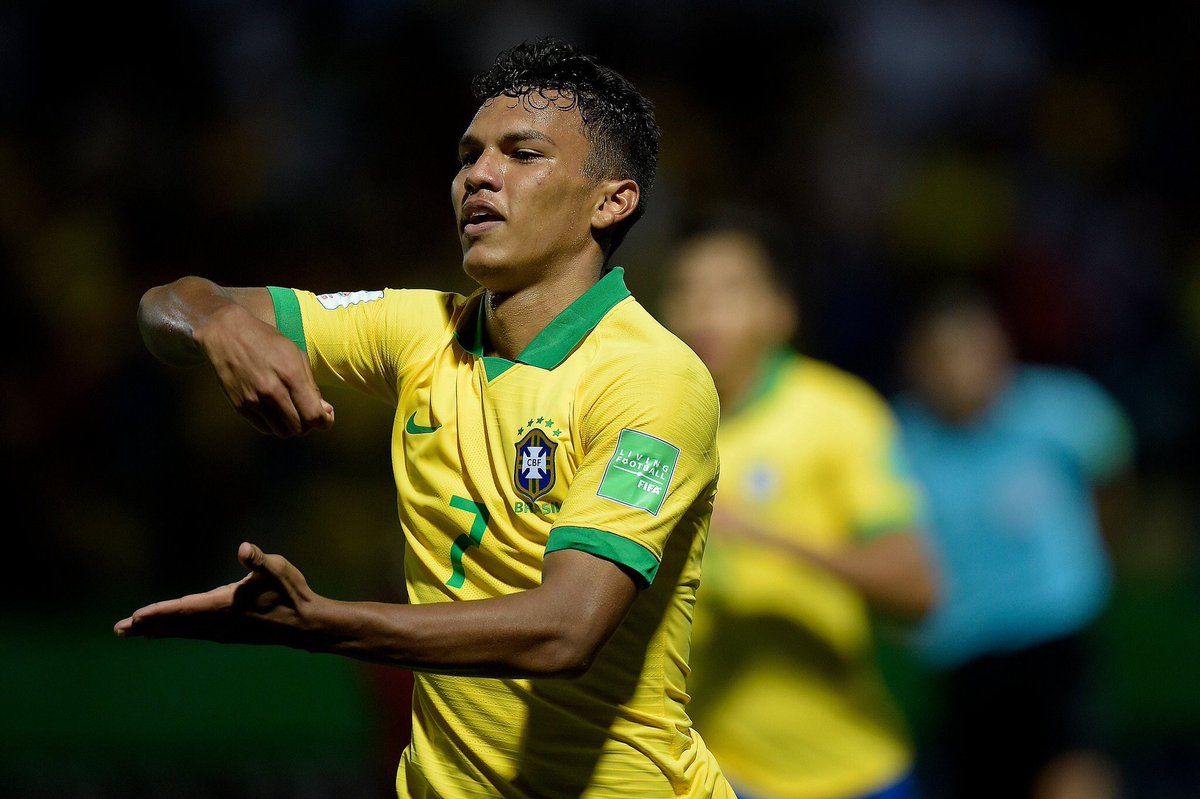 The Red Devils have now set sight son Palmeir as attacker Gabriel Veron , who according to reports will be a ble to leave his current club for a fee of£ 18 million.Apart from Palmeiraslocalleaguerivals Corinthians,Spanish La Litigants Barcelona have also been reported to be interested in the player who has been making massive improvement sinthe Brazilian Serie Asin celastseason.
According to Four Four Two, other to pdogsin Europe to have registered an interesting Veronin clude Real Madrid,Juventus,Paris Saint-Germain,Bayern Munich,Olympique Marseille,aswellas Lyon,tomention butafew.
However,despite more clubs drooling prospective of signing they oung for ward, English Premier League heavy weights Manchester United lookall setto have wonth eracetolandhissig nature.Given how big a clublike Unite dare,it may not cost them mu chef forttonegotiateand seal the transfer given that they canpay the amount of money the Brazilian club will be demanding.
United could even pay less than the £18million asking prices in ethe player him self has reportedly disclosed to his friends and family that he would cherish the idea of moving to the The ater of Dreams. Should United land the forward though, he may have to join the youth team as the first -team is already jam-packed by a host of attacking talents al ready.
Fellow young stars Facundo Pellistri and Ahmad Diallo recently signed for United and are still waiting to make his debut. The same may be the case for Veron should he join.