Corinthians are now unbeaten in the last 12 games at home to Internacional in the Brazilian league after the two teams shared the spoils in the latest meeting at the weekend. Corinthians needed a late goal from striker Jo to rescue a point against Internacional at home.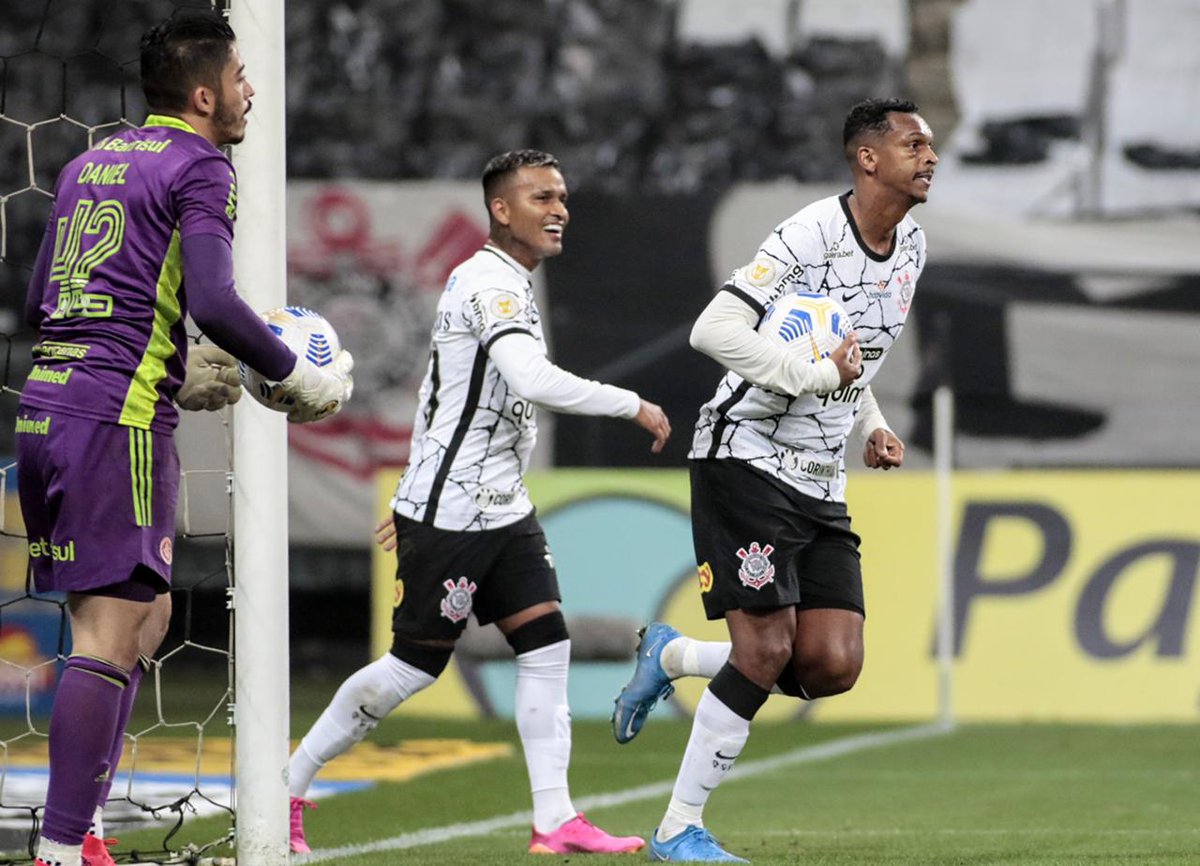 The two teams met at the Neo Quimica Arena inItaquera with Edenilson giving the visitors the lead from the penalty spot with five minutes left to play in the first half of the game which is one of the matches in the ninth round of the Brasileirao this season. Internacional were awarded a controversial penalty and Edenilson stepped up to convert and give his team a 1-0 lead at the break.
The Colorados held on to the slim advantage given to them by Edenilson until the final ten minutes of the game when Jo scored to ensure that Corinthians remained unbeaten at home against Internacional.
The 1-1 draw between hosts Corinthians and Internacional means that the latter will need to wait till next season to have a chance of ending the long winless run against their latest opponents in the league.
Internacional and Corinthians have played seven times in Itaquera in recent times with Corinthians avoiding defeat in all the seven games in addition to five previous unbeaten games on Sao Paulo soil between the two teams thus making it 12 games without defeat at home to Internacional for Corinthians. The last time Internacional beat Corinthians away from home was in 2009 in the first round of the Brasileirao. Nilmar scored the only goal of the match to give Internacional a 1-0 away win over Corinthians on that occasion.Corinthians have won eight and drawn four of their last 12 games at home against Internacional. In Itaquera, Corinthians have four wins and three draws against the same opposition.