Premier League new boys Newcastle United want a top goalkeeper in Pepe Reina who used to work with current manager Rafa Benitez when the pair were at Anfield.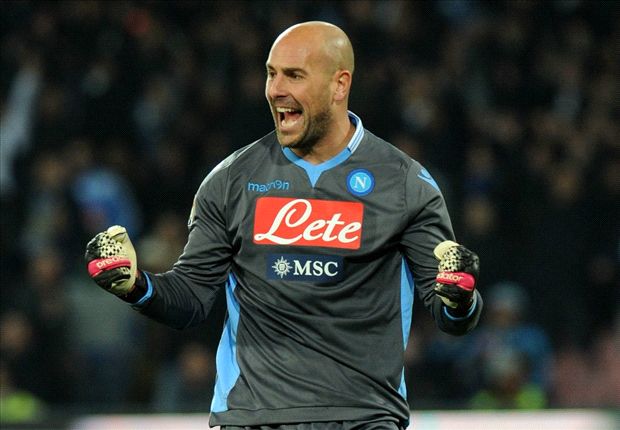 However, Italian football giants Napoli are set to offer the Spaniard a new deal to kill such hopes.
United are resilient in landing Reina so they are still monitoring happenings. The new deal for Reina would be valid for two years but in a new twist the club would add a buyout clause for non-Italian clubs, reports in Italy say.
This is a big blow for the Magpies if it is true as it would end the hopes of landing the player. It seems to favour Reina as well to agree to the deal to remain at Stadio San Paolo instead of taking the gamble late into his career and with the World Cup approaching.
Reina's agent Manuel Garcia Quillon already revealed that the player was open to a return to the top flight of English football. The agent added that the keeper could extend his stay in Italy as well. He wants a three year deal but Napoli are insisting on just two.
Reina has about a year on his deal so Napoli are pushing for the release clause which Newcastle would have to activate to get him. Even with the clause to be inserted, Reina is pushing for just £1.3 million but Napoli want three times that.
Benitez had Willy Caballero as an option after Man City released him but Chelsea swooped in faster. For now, the former Liverpool, Madrid and Chelsea manager has big decisions to make to ensure United stay beyond a year in the Premier League upon their return.